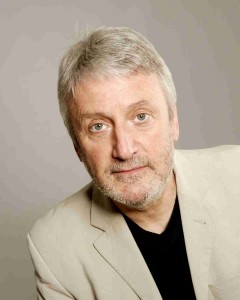 Ian Cooper is continuing to undertake consultancy under the trading name Eclipse Research. He was a founding partner of partner in Eclipse Research Consultants. Unusually for an architect, he has spent his working life not as a practitioner, but as a researcher – originally as an academic and then in the private sector as an independent research consultant.
He has made a profession out of his curiosity: "I'm happiest when working on new and emerging issues. I always want to know 'What?' closely followed by 'Why?' and then 'Who benefits?' I am perpetually intrigued by what is coming over the horizon, by what our clients are going to be expected to cope with next. I spend much of my time scanning for issues, looking for new developments before they break."
Over the past thirty-five years, he has accumulated expertise in the design, management, monitoring and impact assessment of research programmes, portfolio and projects, especially those relating to the built environment and sustainable development. His experience as a workshop designer and facilitator – and in strategic forward planning, envisioning and stakeholder dialogue exercises – has taken him all over Europe and to Russia and China.
Ian is: